Legal Action Chicago's staff is skilled and experienced in the tactics for winning positive changes to policies and systems affecting people in poverty and their communities, including legislative and administrative advocacy, complex litigation, organizing around issues, and productive cooperation with allies, partners and community leaders.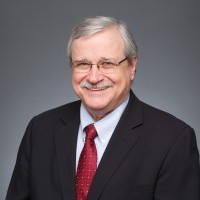 John came out of retirement to be Legal Action Chicago's first Director. He had retired in 2020 as the president of the Shriver Center on Poverty Law. In a long career as a poverty-fighting lawyer, he was a leader in the design and implementation of positive aspects of Illinois' new welfare law in 1997, and he spearheaded the statewide efforts in Illinois to create both the FamilyCare program, which provides health care insurance for up to up to 400,000 working poor parents of minor children, and All Kids, the first state plan to extend health coverage to every child.
He has consulted and co-counseled with advocates in many states; helped draft numerous pieces of legislation; given hundreds of presentations; published extensively; and served as lead or co-lead counsel in numerous federal and state cases, including Memisovski v. Maram, which established substantial reforms in children's health care in Illinois. He led litigation that compelled ongoing payments for health care during the Illinois budget impasse in 2015-17. He was chair of the Responsible Budget Coalition for many years, including for the effort to win a constitutional amendment to establish a progressive income tax.
John's role with Legal Action Chicago is a return to roots for him. Before joining the Shriver Center in 1996, he worked for two decades at the Legal Assistance Foundation of Chicago (then the name of Legal Aid Chicago), where he supervised public benefits advocacy. Among his honors, he has received the Sargent Shriver Equal Justice Award from the Shriver Center on Poverty Law, the Kutak-Dodds Prize from the National Legal Aid and Defender Association, John Minor Wisdom Public Service and Professionalism Award from the American Bar Association's Litigation Section, Child Health Advocate Award from the American Academy of Pediatrics, and Excellence in Pro Bono and Public Interest Service Award from the United States District Court and Federal Bar Association. A 1975 graduate of Valparaiso University School of Law and former board member of the Chicago Transit Authority, John currently serves on the boards of Illinois Partners for Human Service, the Center for Law and Social Policy (Washington DC), and RRF Foundation for Aging.
John can be reached at jbouman@legalactionchicago.org
Lawrence Wood
Supervisory Attorney
Lawrence has been a civil legal services provider for more than thirty years. He came to Legal Aid Chicago in 1990, and was a staff attorney, senior attorney, neighborhood office supervisor, and practice group director before becoming the supervising attorney in Legal Action Chicago.
For more than twenty years he has also been a Lecturer in Law at the University of Chicago Law School, where he teaches a seminar on housing and poverty law. In a speech to the Chicago chapter of The Federalist Society, Justice Antonin Scalia dismissed this seminar as a "waste of time."
Lawrence has won The New Yorker's Cartoon Caption Contest a record-setting seven times.
Lawrence can be reached at lwood@legalactionchicago.org
Dan Schneider
Senior Attorney
Dan graduated magna cum laude from Emerson College and summa cum laude from the University of Wisconsin Law School. He was an associate attorney at Edelson PC for more than three years before joining Legal Aid Chicago in 2021, and then Legal Action Chicago in 2022. Dan litigates class actions and pursues legislative initiatives at the local, state, and federal level to effect broad, positive change for people living in poverty. He also works closely with community groups, other civil legal services providers, and the staff of Legal Aid Chicago to identify the most pressing and compelling issues that Legal Action Chicago can address.
Dan can be reached at dschneider@legalactionchicago.org
Nicole Camargo Almeida
Equal Justice Works Fellow
Nicole is a first generation immigrant who graduated from Western Kentucky University in 2019 and Northwestern Pritzker School of Law in 2022. Throughout her legal education, Nicole worked in immigration law and in making connections with different community organizations. Nicole joins Legal Action Chicago as an Equal Justice Works Fellow, whose project will center on the implementation of state-funded healthcare coverage, advocacy for further coverage and policy reform, and community outreach and education.
Nicole can be reached at ncamargoalmeida@legalactionchicago.org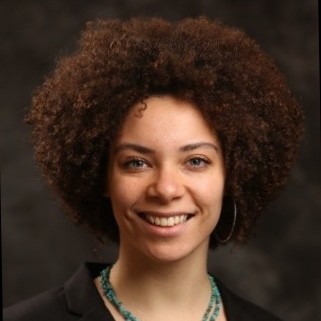 Brigid Carmichael
Staff Attorney
Brigid Carmichael started at Legal Aid Chicago as a paralegal before earning her law degree at Northwestern University. From serving on the ACLU board, to competing in the Miner Moot Court Competition, to editing for the Journal of Law and Social Policy, Brigid was a very active member of Northwestern's public interest community.
Originally from Washington D.C., Brigid is deeply committed to advocating for all oppressed communities. In college, she organized trips of students to attend protests against police brutality in Ferguson, MO, and in law school, she volunteered to write clemency petitions for members of the aging prison population. Brigid's passion for advocacy continues through her work as a staff attorney at Legal Action Chicago.
Brigid is a proud Posse scholar. She received a B.A. from Grinnell College in Iowa, where she created an independent major in Diaspora Studies.
bcarmichael@legalactionchicago.org
Mai-Anh Pham
Advocacy Coordinator
Mai-Anh graduated from the University of Tampa in 2020 with a BS in Public Health and public policy concentration. She began working in the nonprofit and education sector due to the growing need to reimagine the education system as a result of COVID-19 pandemic. She has a record of advocating for and serving communities in need through campaign advocacy, grassroots organizing and policy analysis. As Advocacy Coordinator, Mai-Anh collaborates widely with community partners to identify pressing issues in the community and represent the interests of people in poverty at the state and local level.